http://steepster.com/places/2897-adagio-teas-online-naperville-illinois
Overall Experience: POSITIVE
I made one purchase with them in late 2011 (during Black Friday)
General Information:
They have a great selection of loose-leaf tea in each class of tea, including lots of flavor-added teas, tisanes, fruit teas, and iced teas. They offer teabags as an option for most of their teas. Although they have decent descriptions of each tea, they do not offer any information on location and year of harvest for their green teas. They offer samples for most of their teas at a reasonable cost. Rarely do they have sales (they had one during Black Friday in 2011 — free shipping). They are starting to advertize some of their teas as coming direct from the farmer (with a little bio on the spotlighted farmer). How much of each tea you can buy seems to vary for each tea, but there seems to always be a price break for buying more.
My Experience: Their prices are fairly reasonable for the quality of tea they offer. Their tea has not best the freshest tea I have had, but overall it has been acceptable.
Website:
The website is easy to navigate. You have the ability to review the status of your order and other ongoing personal information through an account system. They have a very active blog, which I believe is called TeaChat. They have tons of reviews of their teas on the page of each tea.
Shipping:
Ground is a flat $3.75, and free if over $50 http://www.adagio.com/pages/shipping_domestic.html?SID=a2aeb61d04bdf0a2f24b5f29b46e2791
My Experience: Everything came as ordered (with a one-cup teabag sample) in a reasonable amount of time.
Contact Experience:
Other than placing my order online, none.
Packaging: Samples: fairly standard, resealable Mylar bags with their company logo and the weight and the name of the tea on it; the back has some general information about Adagio.
Would I buy from them again?:
PROBABLY.
With the exception that they offer a wide variety of tea for reasonable prices, to me there is nothing that really stands out about them. Still, I do like that they seem to have samples for just about every tea. They also offer custom made, 'signature blends'. Overall, they seem to be a good place to start if you are just beginning to get acquainted with loose-leaf tea. If I could I'd rate them 3.5 stars, but as it is I gave them a 3.
Adagio Teas - Online Edit
| | |
| --- | --- |
| Type | Tea Shop |
| Serves | Chai, Iced, Loose-leaf |
Have more info about this place? Add It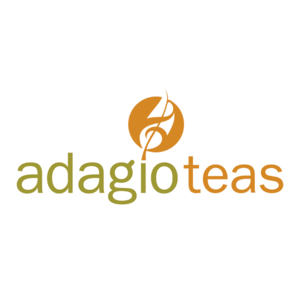 Photo submitted by
CHAroma
27 W Jefferson
Naperville, Illinois