Overall Experience: POSITIVE. I made one purchase with them during Black Friday (November, 2011).
General Information:
Art of Tea specializes in organic, fair-traded, loose-leaf Teas. They have a good selection of loose-leaf Teas and flavor-added Teas in every class, including tisanes. You can buy the tea in tins. You can buy their tea in pyramid bags. The quality of information describing each tea is reasonable, although there is no information on location and year of harvest for green teas. They occasionally have sales (they offered 30% off your order and free shipping during Black Friday 2011). The sizes for most teas are: sample, 4 OZ, 8 OZ, 1 LB. The price per ounce decreases the more you buy.
My Experience: Their teas tend to be on the pricy side as compared to other online retailers, but this is probably because most of their Teas are organic and fair traded. It took roughly a week for them to process my order, but I believe that was because of the holiday (Thanksgiving weekend). Each Tea was fresh and accurately matched the description on their website.
Website:
Their website is very colorful, elegant, and well-designed; they have lots of quality pictures of their Tea. It's easy to find your way around. You have the ability to review the status of your order through an account system. Reviews of their teas are available on each tea page.
Shipping:
It's a flat $6.97 to the Continental US; they also ship worldwide; you can get free shipping for orders over $75 with the code 'ILUVT' http://www.artoftea.com/shipping_and_returns/
My Experience: After ordering online I contacted them about sending a free sample with my order (more in Contact Experience), and a very generous one was included (enough to fill two sample bags). Everything was carefully packaged. Everything in stock was delivered.
Contact Experience:
I initially contacted them via e-mail and they were not very timely in their responses (I believe it took over three days for each response). However, later I chatted with them through some kind of online chat software (accessible through a black tab in the lower right-hand corner of my browser that states, "Talk to us!"), and the woman I talked with was very responsive and very helpful (she agreed to send me a very generous sample of a tea I wanted to try).
Packaging: Fairly standard zip-locked bags: the samples were in transparent plastic bags, and the 8 OZ of tea I bought was in a brown, earthy-colored zip lock, with their label on them; they were sturdy and elegant looking bags.
Would I buy from them again?:
YES
I was impressed with how well they responded through their online chat software. Of the six different teas I received (two green and four white), I would consider buying two of them again; the others really didn't do much for me. Still, a set of six different Teas is a small sampling of their overall offering, so if I do buy Tea from them again I hope to be able to try a few I hadn't tried before (especially since the green teas were two of their least expensive ones).
Art of Tea - online Edit
| | |
| --- | --- |
| Serves | Chai, Iced, Loose-leaf, Bagged |
Have more info about this place? Add It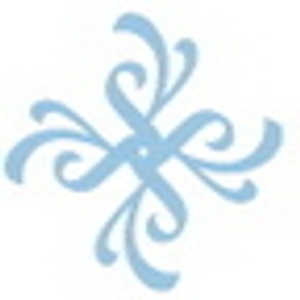 Photo submitted by
SimpliciTEA
123 main street
Santa Cruz, California
1-877-268-8327