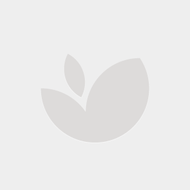 Easy Slider
Some people just love efficiency. Others go in for great design. And this easy-to-use tea-makerhas it all. Not only is it a neat, compact infuser – it also doubles as a tea scoop. Just slide to open, scoop your tea and close it to steep. Made of durable, high quality stainless steel, it's covered in super-fine holes that are small enough for even the tiniest tea leaf. Slide on.
Edit info Last updated by Cameron B.
Currently unavailable
We don't know when or if this item will be available.