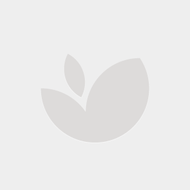 6-Temperature Variable Stainless Steel Cordless Electric Kettle
by

Epica
White tea, green tea, black tea … there's an ideal water temperature for steeping each of these varieties to bring out their best flavor without bitterness or scorching. And almost all of these temperatures are below boiling point. So why would you use a basic kettle that can't do anything but boil? The Epica 6-Temperature Kettle brings water precisely to your desired temperature, so you can enjoy your beverage at its finest.
6 Temperature Settings
Lower temperatures protect delicate leaves, higher temperatures extract maximum flavor from cured leaves. Simply select your optimum setting: 160°F for white teas and Japanese steamed green teas 175°F for Chinese roasted or fired green teas 185°F for oolong teas 195°F for French press coffee 200°F for herbal and fruit teas 212°F for black, pu-erh and red teas
30-Minute Keep Warm Button
This option lets you tell the kettle to maintain your selected temperature for up to 30 minutes.
One-Hand Convenience
Thanks to the 360° rotating base, it's easy to swivel the kettle into quick-grab position. But don't worry about burning your fingers: the handle is stay-cool electroplate. Even more convenient, the lid automatically opens for filling.
Fast and Powerful
The Epica operates on 1500 watts of power to heat water quickly.
Water Level Gauge
A clear window shows you exactly how much water is left in the kettle. You can heat up to 7 cups at once.
Safe and Reliable, Guaranteed
The Epica is designed for both style and endurance, with a top quality stainless steel body that's easy to clean inside and out. It will automatically shut itself off if it boils dry. And it comes with a full replacement warranty.
Edit info Last updated by speckledgiraffe
Currently unavailable
We don't know when or if this item will be available.