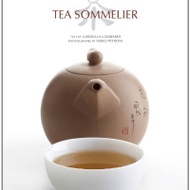 Like fine wine, good tea is a gastronomic delicacy that possesses a deliciously wide range of aromas and flavors. And, just like an excellent wine guide, this richly illustrated volume initiates drinkers into the art of tasting, making, and serving. A careful examination of 50 grand cru teas—including some of the best-known varieties available—will give drinkers a new appreciation of what goes into a cup. A selection of exclusive recipes, along with advice on pairing tea and food, completes this gorgeous book—a must-have for anyone who savors this ancient beverage.
Edit info Last updated by TeaNecromancer
Currently unavailable
We don't know when or if this item will be available.