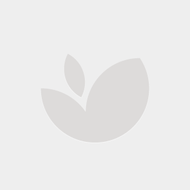 Perfectea Filter (Perfect Paper Tea Filters)
by

Teaware
These paper tea filters are perfect for creating tea bags from loose leaf teas. This size makes normal tea bags for a cup of tea. Includes 100 tea bags made with abaca pulp (a strong fiber procured from the stalk of a specific banana tree), cellulose, and sealing fibers. They are bleached with oxygen and are biodegradable.
We make sure that they are designed as purely as possible so that the taste of your tea is not affected by the bags. This is the only way we recommend tea bags!
Edit info Last updated by Anna
Currently unavailable
We don't know when or if this item will be available.