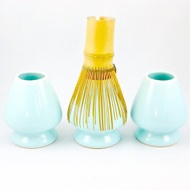 A curious little piece of ceramic which doubles as a holder and drier for your chasen. The egg drop shape ensures that your whisk will dry back to its original effective whisking shape.
Edit info Last updated by The Teaguy
Currently unavailable
We don't know when or if this item will be available.