I spent about 4 months living in London in early 2009.
It was a pure stroke of luck that one day in late January, I came upon TeaSmith in the Old Spittalfields market. I had a look around at the teas on display and knew that I had found a match for my particular tea interests of the time. In addition to being a tea shop, they have what they call a "tea bar" which is almost exactly what it sounds like. You can come in, have a sit on a tall seat and one of the extremely kind and knowledgeable staff members will expertly prepare a wide variety of fine Chinese, Japanese, and Korean teas right there. So not only do you get to drink professionally prepped tea, you learn a lot just by watching.
For example, they have such a wide variety of teas ranging from pu-erh cakes, to high mountain Taiwanese oolongs, to Korean Nokcha, to Japanese Sencha, Hojicha, Karigane, Genmaicha, a marvelous Gyokuro, and even matcha. (They also have some pretty basic Assam and Ceylon loose leaf for the occasional customer who explicitly requests "Only regular tea!") The beauty is that they have a ton of teaware and accessories that they use depending on what tea you order. No cut corners here! Yixing pots for some of the oolongs and pu-erhs, gaiwans for others, small porcelain pots for most of the Japanese teas, and lots and lots of teany cups!
Needless to say… I fell in love with this place and made it a permanent part of my weekly schedule (I went 2 and 3 times a week as my time in London drew to a close!). Thanks to TeaSmith, I was able to try more varieties of tea than ever before, and thanks to the staff answering all my questions, learning quite a bit! Sometimes I would stay for a few hours, try a few green teas, chat, and head home. Other days I would devote to drawing out infusion after infusion of an aged oolong or pu-erh and enjoying the invigorating evolution of flavor.
Long story short, before I left, I picked out a bunch of my favorites that I had tried to have shipped back so I wouldn't have reverse TeaSmith culture shock when I returned to the U.S.
If you visit London, be sure to head to the east side and stop by TeaSmith!
TeaSmith Edit
| | |
| --- | --- |
| Type | Tea Room |
| Style | Asian |
| Serves | Chai, Loose-leaf |
| Food | Snacks |
| Features | Free wi-fi, Tea ceremony, Tastings |
| Good For | Dates, Meetings |
Hours
Mon

–

Sun
11:00

AM

–

6:00

PM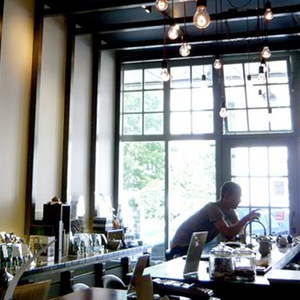 Photo submitted by
David McGeorge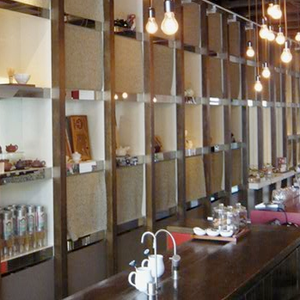 Photo submitted by
David McGeorge
6 Lamb Street
Poplar, Greater London
020 7247 1333