Anna
rated this place and said
The first Lupicia I visited. I was in Honolulu for the holidays and I think I went back to Ala Moana five times just to browse (i.e. buy everything I could get my hands on).
Sample teas to smell: Yes.
Sample teas to taste: No, but the store had just opened/switched locations, and they didn't seem to be quite set up yet.
Staff: Adorable. Very helpful. Accommodating. (I decided I liked the gift canisters I got for my friends so much I came back to buy canisters for all the teas I got for myself as well. They gave me labels for everything; I didn't even have to ask.)
Store: Small, gets crowded easily, not the greatest Ala Moana location (lowest level).
Bonus: Canisters are so nice. Cute labels. Massive sales on bagged teas nearing their expiration date (Still drinking them and they're great – perfect to bring on trips when your super fancy fave tea is wasted anyway.)
| | |
| --- | --- |
| Type | Tea Shop |
| Style | Asian |
| Serves | Loose-leaf, Bagged, Chai |
Hours
Mon

–

Sat
9:30

AM

–

9:30

PM

Sunday
10:00

AM

–

7:00

PM
Have more info about this place? Add It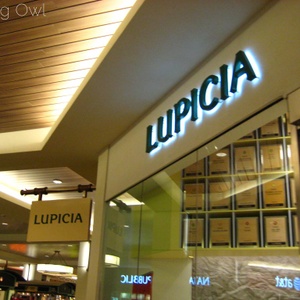 Photo submitted by
Oolong Owl
1450
Honolulu, HI
+1 808-941-5500