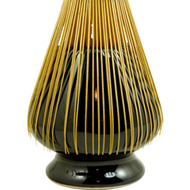 Deep brown lacquer finish with a solid base, these naoshi's are unlike any I have found before. Designed to withstand more rigorous use then the hollow blue ones, this will reform your chasen to perfect whisking shape.
Edit info Last updated by The Teaguy
Currently unavailable
We don't know when or if this item will be available.